Join us for live music and dances nightly!
Dances are free with same-day rodeo admission!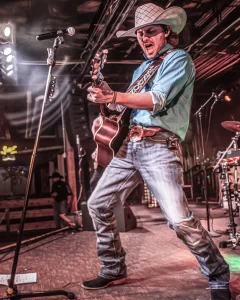 Lendon James – Saturday July 1!
CMA New Artist of the Year Award Nominee! From Loveland Colorado, Lendon James will be performing Saturday July 1 after the rodeo! He plays a lot of 80s and 90s country with some red dirt thrown in the mix – "We play two kinds of music, country and western let's get ready to Honky Tonk!!". Making sure to keep the show high energy, Lendon grew up watching Garth's live shows. The band likes to keep the crowd on their toes and on the dance floor.
Randy Burghardt – Sunday July 2!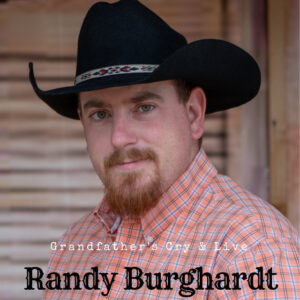 2X Rocky Mountain CMA Award Nominee! A cowboy with a talent to share, and a man who is going for his dream. Randy Burghardt is a new upcoming Rocky Mountain Country Music artist from Cheyenne, Wyoming. Originally from a small town called Fedora, South Dakota where you went to the feed and small grocery store to get sarsaparillas and chuck-wagons with your younger brother and sister every Saturday, and where Randy grew up on his family's farm. At a young age Randy took piano lessons where his love of music began. Later on he began to play guitar and at 12 years old he started writing songs. Going to school 15 miles away, Randy graduated from Howard High School where he was active in the music program, and began playing in bands when he was 15 years old, continuing to share his talent. After graduating from high school, Randy attended college at SDSU majoring in Animal Science, and began his own band; the Randy Burghardt Band. In 2012 he moved to the cowboy state of Wyoming where he continued his band, which plays across the Midwest, from the Rocky Mountains to the lower part of Colorado. Randy had the privilege of playing at 2016 CMA Fest in Nashville, Tennessee where he got to showcase his music. His song Gate Opens Wide was his first radio single in 2015; was nominated for song of the year at the Rocky Mountain Country Music Awards in 2016, and has hit the top 20 charts for several radio groups. His song Honkytonk Man has also hit top 20 charts and is a number one single.
Uptown – Monday, July 3!
Fargo/ Moorhead's hottest band!