39th Annual Park Rapids PRCA/PBR BULL RIDE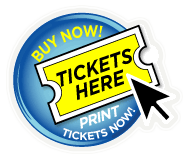 All sheep riding slots are full!
Thank you for coming to the rodeo!
See you at the rodeo!
Sheep Rider Registration Form
ONLY AGES 4-7 (MUST WEIGH UNDER 50 LBS)
Child must be accompanied by parent or guardian
Please dress your child as western as possible
Performance will be rain or shine
Registered sheep riders will be called to the Montana Pavilion by the rodeo announcer about 45 minutes into the performance. Please be ready.
One of Northern MN's Premier Summer Events